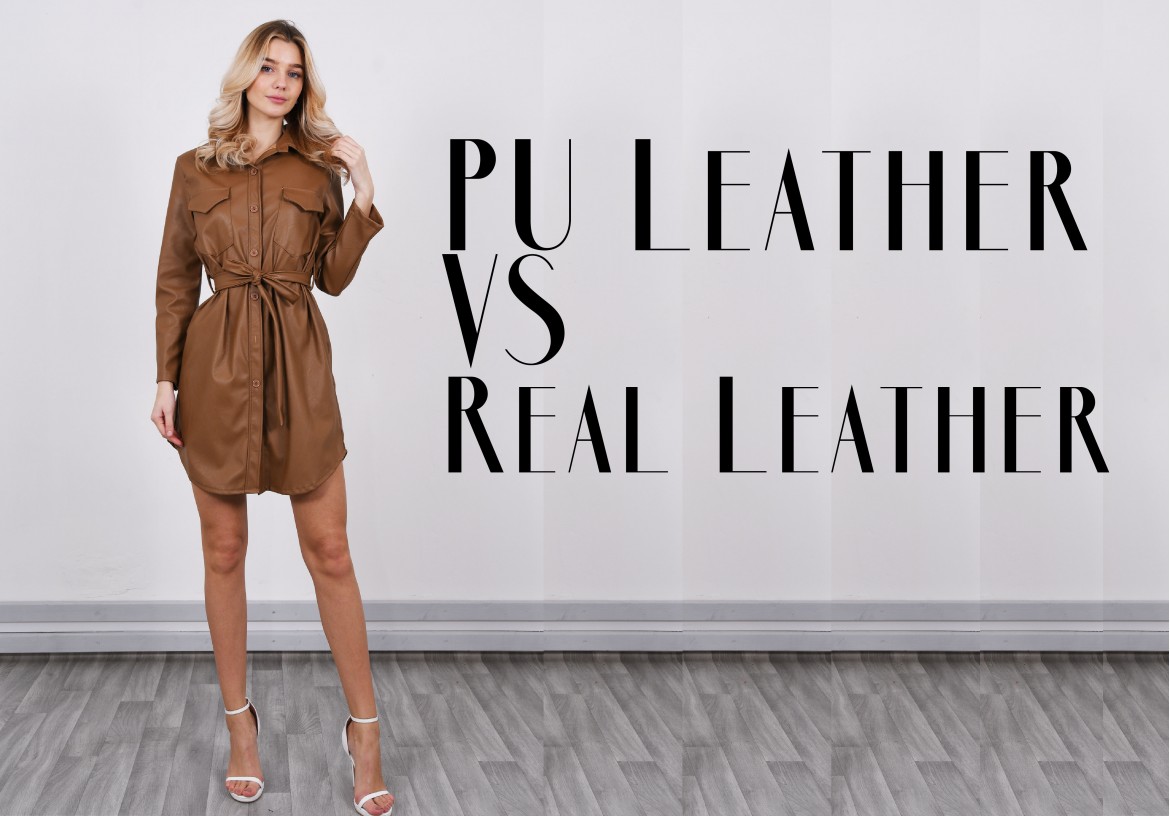 PU Leather Mania
Is Vegan Leather A Sustainable Alternative To The Real Thing?
Let's see what Vogue (By Ellie Pithers) says about it.
More and more brands are touting vegan leather as an ethical, socially conscious alternative to real leather. But does the environmental impact of synthetic fabrics cancel out any perceived benefits? Ellie Pithers investigates.
Fashion is finally waking up to sustainability – but the lexicon surrounding eco-friendly and ethical fashion is fraught with inaccuracies. In 'Get Your Greens', Vogue explores how the industry is advancing towards a greener future.
Fashion has always had a weakness for oxymorons. Take "athleisure" – that peculiar clash of athletic meets sweat-free casual. Ditto "affordable luxury". Its latest self-contradictory crush? "Vegan leather".
Otherwise known as synthetic leather, it used to be colloquially identified as (insert sniffy voice here) "pleather". It is mostly made from polyurethane, a versatile polymer made from fossil fuels, or polyvinyl chloride (PVC), another form of plastic, and was formerly derided as cheap – the "skinted" alternative to "minted" butter-soft lambskin.
But with the industry's move away from fur – Gucci, Michael Kors, Giorgio Armani and Ralph Lauren are just some of the luxury brands to have gone fur-free – comes a reassessment of other animal-based products. In particular, the production of leather has come under increased scrutiny.
Animal rights campaigners point to the harsh treatment of animals farmed in industrial processes. Environmentalists point to the greenhouse gas emissions associated with raising livestock, of which leather is a byproduct – agriculture, according to the Food and Agriculture Organisation of the United Nations, is responsible for up to 18 per cent of the total release of greenhouse gases worldwide. Then there is the deforested land on which those animals often graze, and the giant vats of hazardous chemicals in which the leather is tanned (very often, these are subsequently dumped into rivers).
Read more: Seeking Sustainable Sneakers? Add Good News Shoes To Your List
Yet the alternative faux leathers come at a significant environmental cost. Both polyurethane and polyvinyl chloride must undergo chemical processes to make them flexible enough to mimic leather: the former involves painting liquified polyeurethane onto a fabric backing, which requires a toxic solvent to render it fluid; the latter requires placticizers such as phthalates, which are also toxic. Both derive from fossil fuels which, when burnt, release materials such as ash, nitrogen and carbon into the atmosphere, which contribute to acid rain (as well as lots of other horrible things). And both take hundreds of years to biodegrade in landfill – a fate they are arguably more likely to meet, because the cheap, faux leather jacket you snagged for a fiver at Watford market is far less likely to be handed down through generations as an heirloom. (Besides, this country sends over 300,000 tonnes of clothing to landfill every year.)
That hasn't stopped numerous fashion brands bandying around the term "vegan leather" with increased enthusiasm. I've lost count of the number of press releases dropping into my inbox in recent weeks screaming about these so-called sustainable leather alternatives. Presumably that's because consumer interest is at an all-time high. Lyst reports that over the past six months, searches for vegan leather have increased by 119 per cent. Meanwhile, the term "vegan fashion" has been responsible for over 9.3 million social impressions.
Read more: Stella McCartney Is Looking For Green-Minded Collaborators To Radically Shake Things Up
Marks & Spencer has observed particular success. Searches for "vegan" fashion doubled on its website last year, and it has increased its vegan footwear offering as a result. In April, Topshop launched a Peta-approved vegan leather shoe collection comprising 12 shapes developed in its factory in Spain, touted as "100 per cent non-animal and non-fish glue". Even Dr Martens offers a 100 per cent vegan leather alternative to its classic 1460 leather boot.